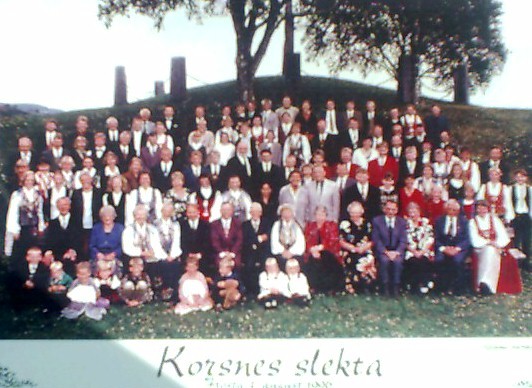 Members of the Korsnes family in Norway
Members of the Korsnes family. On a hill in the background is an area marked where Vikings held their Ting. A Ting was the basic unit of government and law which goes back maore then a thousand years. This is where a court gathered to resolve disbutes or punish crimminal behavior.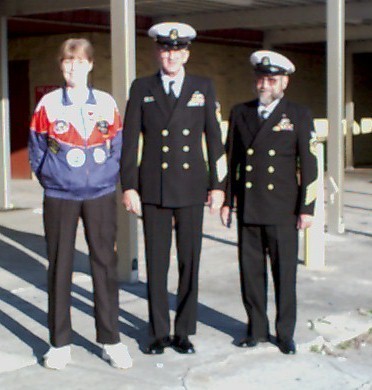 Here I am with a red, white and blue jacket. The tall man in a Navy Chiefs uniform is my boss John, and the other is a teacher. Both men were CPO's in the Navy and are retired. The highschool where we work honors their employees, who are veterans, each year on Veterans Day.
Chief Petty Officer Erik Korsness USN
My son Erik is a CPO in the United States Navy. He served with the Navy SAALS for a while and is now stationed in Virginia Beach.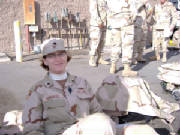 Anne Korsness Virginia National Guard
My daughter-in-law Anne is with the Virginia National guard . She is a mechanic on a Black Hawk helocopter and plesently stationed in Baghdad.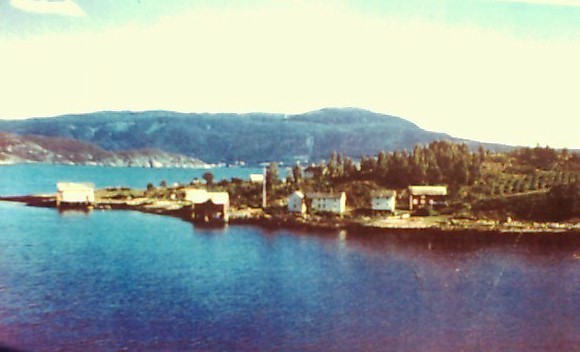 This is the Korsnes farmstead located in Nord Trondelag Norway. About 1030 AD, a large cross was erected at the point of the finger of land. The cross served as a landmark for boats in the harbor. Thus came the name Korsnes (spelled with one s in Norway). Kors is cross, nes is finger of land.
This is the Air Force ROTC colorguard at Seminole High School on Veteran's Day.